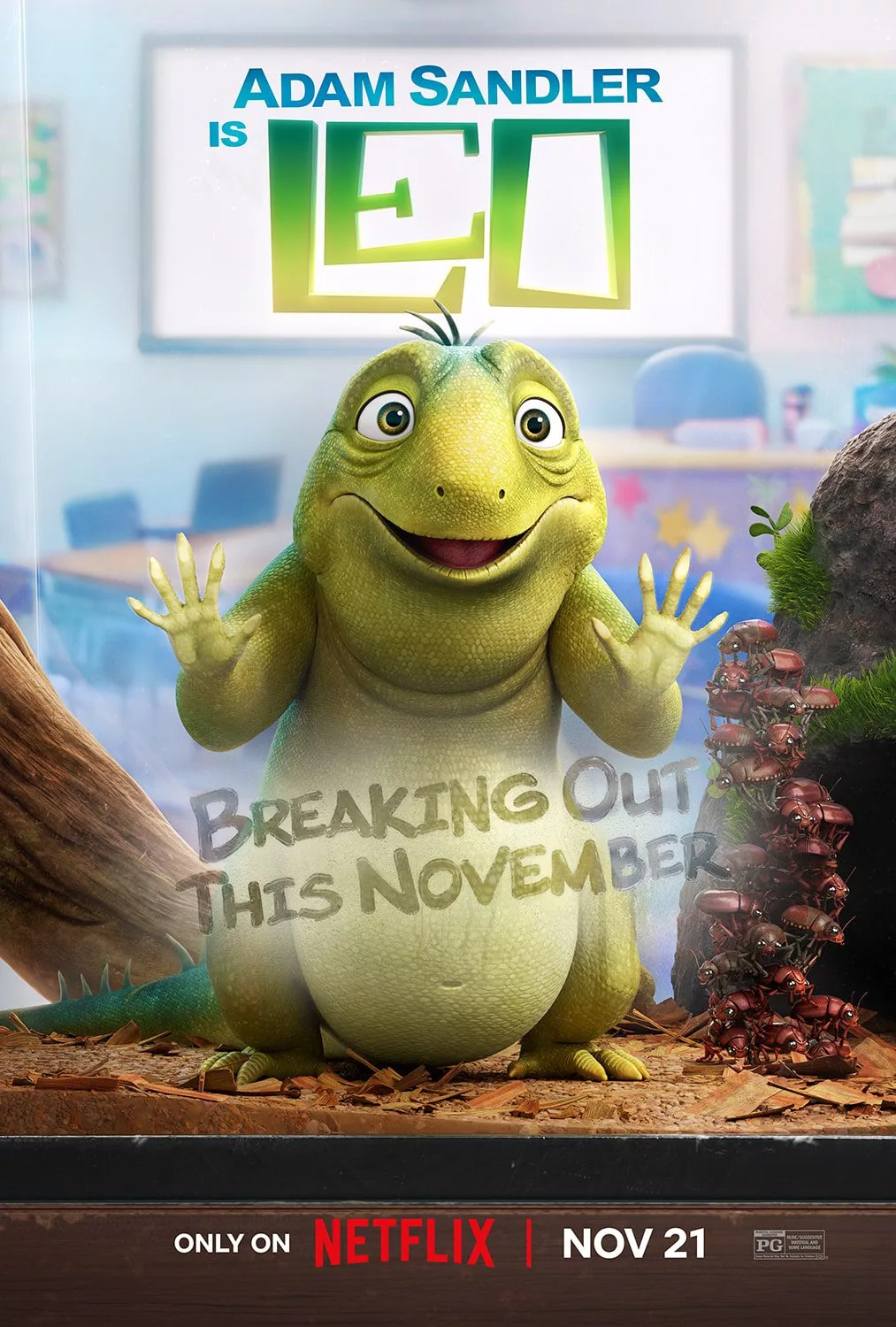 A trailer has come out for a movie coming to Netflix in November called "Leo." The movie will star Adam Sandler lending his voice to the lizard with other cast member including the likes of Jason Alexander, Bill Burr, Rob Schneider among the list.
The premise is a "coming-of-age animated musical comedy about the last year of elementary school – as seen through the eyes of a class pet. Jaded 74-year-old lizard Leo (Sandler) has been stuck in the same Florida classroom for decades with his terrarium-mate turtle (Bill Burr). When he learns he only has one year left to live, he plans to escape to experience life on the outside but instead gets caught up in the problems of his anxious students — including an impossibly mean substitute teacher. It ends up being the strangest but most rewarding bucket list ever…"
The trailer does peak my curiosity and Adam Sandler fans are treated to a big call back to Billy Madison at the end of the trailer.
The movie hits the streaming service November 21st
Check out the trailer:
– Everett