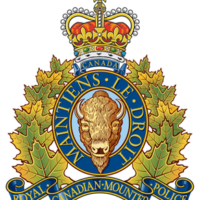 ****RCMP Press Release****
Peace River, Alberta – Peace Regional RCMP members conducted a 5-day crime reduction initiative that targeted offenders with outstanding arrest warrants in the Woodland Cree First Nation area.
Members pro-actively attended multiple residences and arrested offenders for a range of offences including failing to appear in court, assaults and various property crimes.
In one instance, RCMP arrested a 34-year-old male on thirteen warrants who is known to be a repeat offender. The male was additionally charged for failing to comply with conditions of a release order.
In total, there were nine individuals arrested resulting in the execution of clearing 59 charges and over $2107 in fines.
During the initiative, 17 traffic violation tickets were issued and 13 warnings.
The RCMP are willing to work with communities to implement crime reductive initiatives to target known offenders and address the root cause of crime in the area. Efforts are being made to target their criminal activities and hold them accountable before the courts.
-Erika Rolling, Trending 55 Newsroom