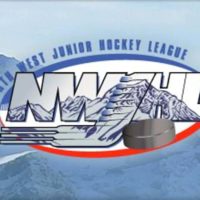 The NWJHL is hopeful that their season can resume in January.
Public health measures in Alberta and BC have led to the postponement of all games until January 9, but league president Micheal Mercredi says they plan to start up again after that date.
"We're following the AHS announcements and also the BC announcements because we have the two teams in BC as well. The plan is to more forward after the January 9 date, that's the first week in January when potential restrictions come off and we're planning to move forward and continue on with the regular season.
Mercredi adds that they don't really have a set number of games they want teams to get in this season and any games they can play after resuming the season will be a "bonus."
"There's so many ups and downs and so many regulations coming out. Some are misunderstood with certain arenas, some are enforcing different restrictions. Moving forward, anything is going to be a bonus the way this year is shaping up to be."
You can listen to our full interview with Mercredi below.