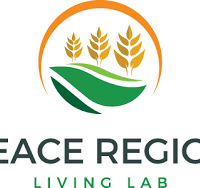 They are continuing their research, and are getting some sponsorship to aid that effort.
The Peace Region Living Lab has garnered financial support from food and agriculture company Cargill, to help with innovation, that the Lab supplies.
The program, brings together farmers and ranchers with scientists and commodity groups to co-develop and test innovative practices and technologies focused on mitigating and adapting to climate change, by sequestering carbon and reducing greenhouse gas emissions.
Officials are saying the financial contributions help with the continuation of the Lab's research, as they have now finished Year 2 of a 5-year project.
The Extension Coordinator of the Peace Region Living Lab, is Nadia Mori.
Keith Hopper, Trending 55