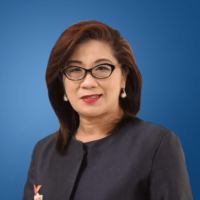 The province has a new strategy out now for dealing with the prevention of elder abuse.
The Minister of Seniors and Housing, Josephine Pon, says working with community groups on this issue is one of the main parts of the strategy.
"We have developed a toolkit for developing a coordinated community response to elder abuse. Also the social isolation resource kit we created to help service providers raise awareness about the relationship between social isolation and elder abuse."
Pon says nearly one in 10 Alberta seniors may be a victim of elder abuse.
"Particularly with COVID-19, the public health crisis and the economy, that's one of the factors that has increased the rates of family violence and elder abuse. In addition, the most recent provincial elder abuse strategy was more than 10 years old."
Pon says since the last strategy was developed, Alberta's seniors population has doubled to more than 700,000.
You can hear our full interview with the Minister below.
– Kyle Moore, Trending 55 Hot Seat