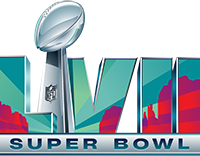 After rumors circulated about Taylor Swift being the headliner for the 2023 Super Bowl in February that were announced by some sources while other denied it. The announcement has been officially made that it will be Rihanna headlining the show and not the once country singer turned pop princess Taylor Swift. Reports are Taylor Swift turned down the offer, refusing to perform until her re-recording process is complete on her old music
Rihanna has her ninth studio album nearly completed if not already completed, coming off  5 year hiatus, 6 years since her last album. The album was to drop in 2019 but I would imagine it is a factor in her being selected to perform the coveted gig. Rihanna will be ending her self-imposed boycott of the event, which she had instigated in solidarity with Colin Kaepernick. The fact the Super Bowl halftime performer isn't paid shouldn't be a factor as the Barbados singer is estimated to be worth $1.4 Billion with outside music ventures.
Time will tell who else if anyone else will join in, I got money on Jay-Z being one when the game is played February 12, 2023 at State Farm Stadium, Glendale, Arizona.
-Everett